The Jaybird Story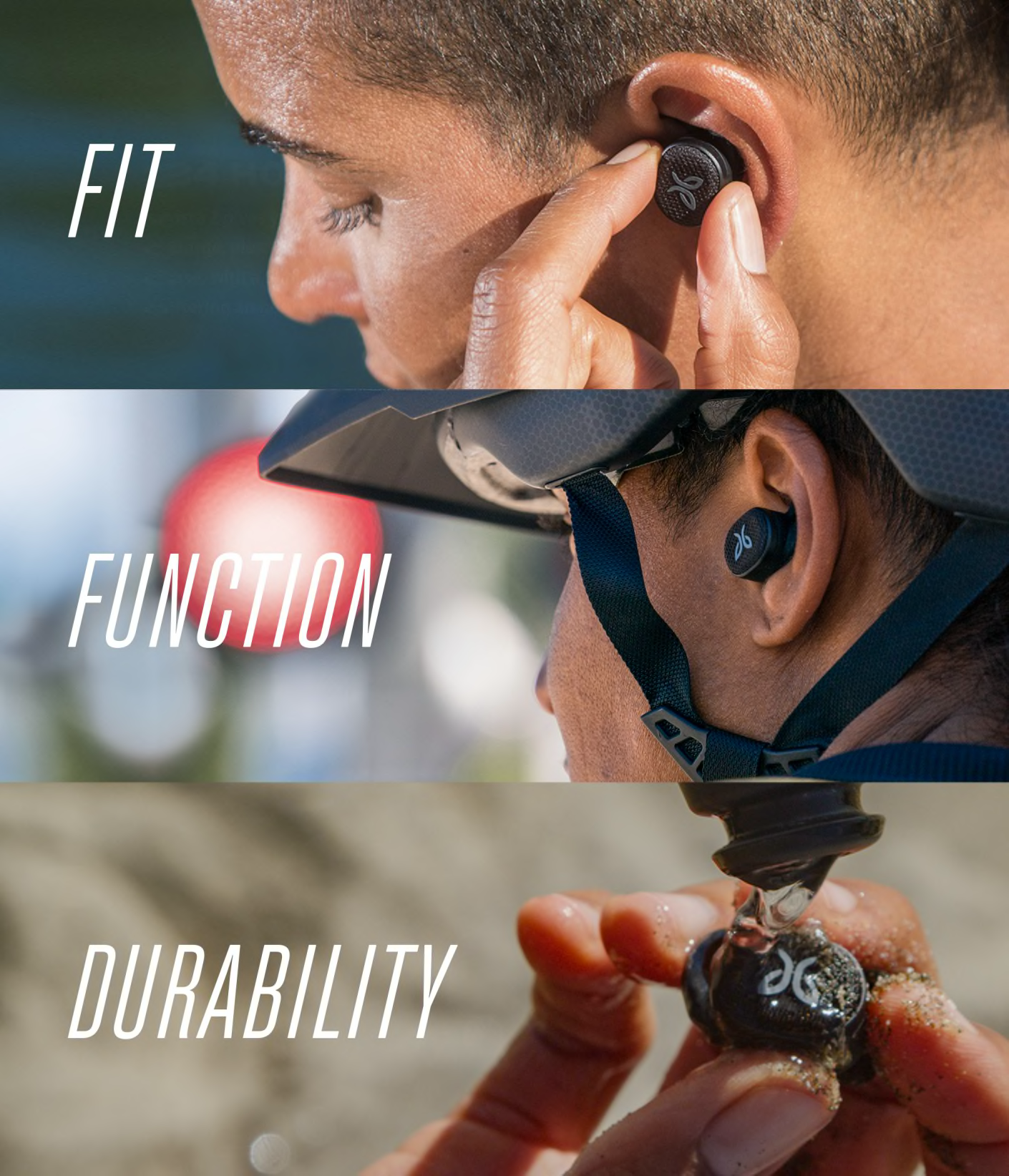 WIRELESS HEADPHONES ARE NOT ALL THE SAME.
We understand that achieving great audio in all conditions requires a level of fit, function, and durability that blows well beyond the usual. There's nothing average about Mother Nature. Her demands are serious, conditions are unpredictable, and we are a hard-going group of users. We need equipment designed for our world. 
Our journey to create the perfect adventure-ready wireless headphones started in 2006, and we've been pioneering audio technology for athletes since. Today we push our limits to create headphones built to be adventure-proof so there's nothing holding you back from your pursuit.
You are why we're here.
Our Athletes
To create audio ready for your biggest pursuits we have to keep our ear to the heartbeat of adventure and there's no better way to do that than by listening to the pros. We tune into our team of athletes and adventurers to perfect our craft and create adventure-ready audio that never holds you back.
See the team of adventurers and athletes that push our headphones to the limit and tune us into ways we can improve.
VIsta 2
ADVENTURE-PROOF TRUE WIRELESS EARBUDS FOR AMPING UP YOUR PURSUIT.
EARTHPROOF IP68 durability holds up to adventures 
Active Noise Cancellation for focusing in
SurroundSense for safety on the road & trail
24-hour battery life with charging case
VIsta
NEVER GO QUIET WITH BUDS BUILT BY ATHLETES, FOR ATHLETES.
SportFit for secure comfort 
Sweatproof and waterproof IPX7 standard
6-hour battery life with charging case