Jaybird topic: Audio For Athletes
Wireless Headphones Are Not All the Same.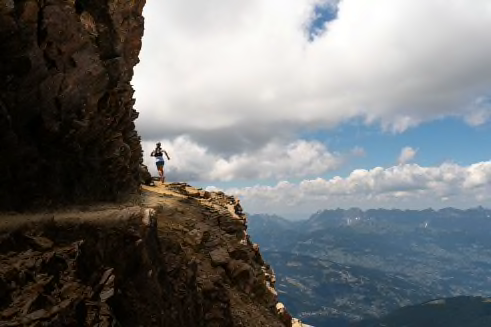 Multi-sport athletes like you—like us—know that what's made for everyone doesn't always cut it in our world.

Athletes understand that achieving a great audio experience in all conditions requires a level of fit, function, and durability that far exceeds the norm. Our world is not average and we are not the average users, and that means any set of headphones will not do. Athletes need equipment designed for their world.
We design audio technology for athletes: wireless headphones that perform flawlessly while you seek the edges of your ability.
You are why we're here.
The Perfect Development Community
From our world headquarters in Park City, UT, we have direct access to the kind of terrain and weather that tests people and products to the limit. We also have a passionate and active community of runners, skiers, bikers, athletes, and adventurers from coast to coast and around the world who help us break things when nature won't oblige. Our entire team is part of this community, and we have years of first-hand experience to inform our concepts and designs.
Starting with the earliest prototypes and continuing through the finished product, our R&D department constantly, repeatedly, and rigorously tests everything Jaybird makes while gathering design input and testing feedback from our team of professional athletes and ambassadors.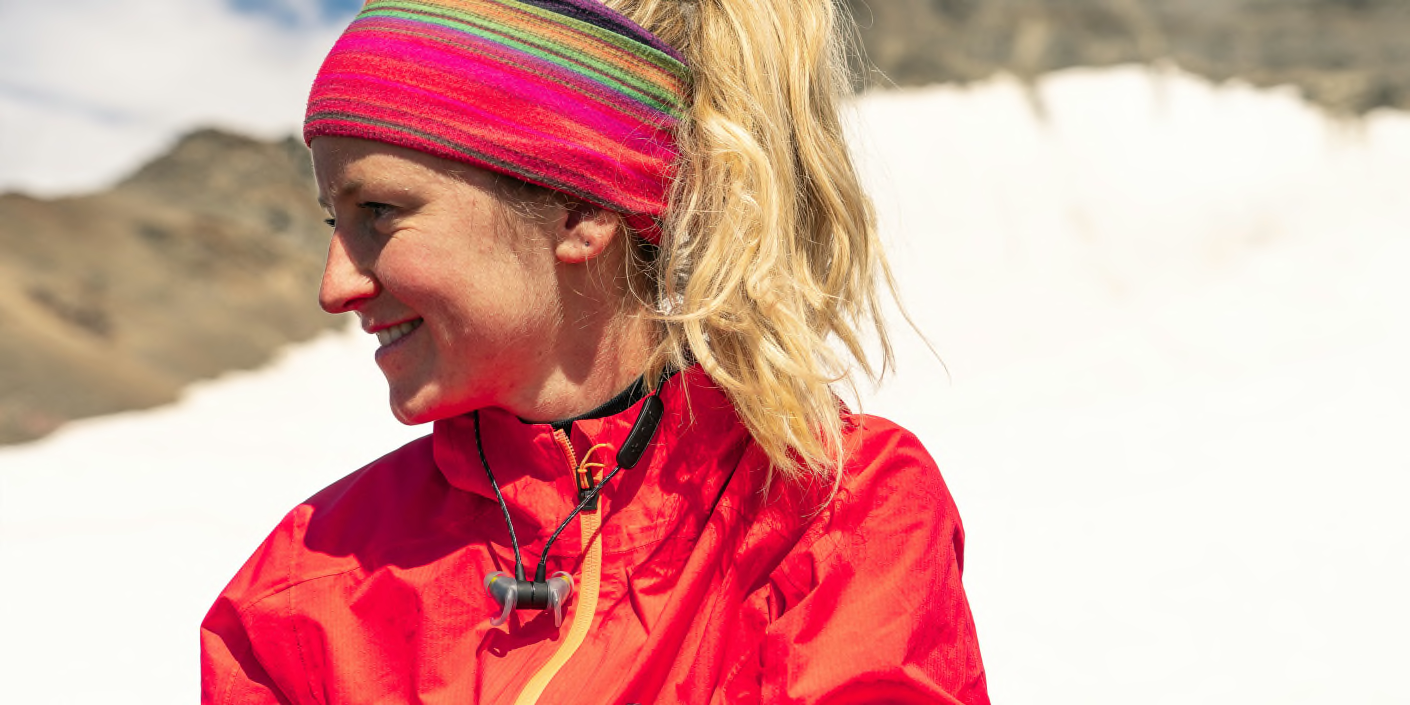 Connected. Not Tethered.
When it comes to sport headphones, wireless is the only option. A cord that runs from your ears to your phone or device isn't just restrictive—it could even be hazardous. Our focus is on giving you maximum freedom of motion without compromising on sound quality.
Jaybird headphones are easy to pair, maintain a skip-free signal and provide a crisp, high-quality connection with any Bluetooth-enabled device. 
Built To Play. Anywhere.
When the weather and terrain are putting you to the test, the last thing you need is unreliable audio breaking your focus. Jaybird headphones are designed to keep working in the most challenging conditions you will face as an athlete—mud, rain, and snow, scorching heat and bitter cold.
We push every Jaybird product to failure, time after time after time. We break a lot of headphones. That's how we make them better, and how we aim to become the best-informed audio technology company in the world.
By pulling knowledge from every industry and occupation requiring failproof, user-friendly gear, we build headphones that offer finely tunable fit, uncompromising weather resistance, reliable wireless performance, and sport-specific function. Then we thrash the hell out of them with the Jaybird Endurance Test.
The Jaybird Endurance Test simulates the worst of what our headphones can possibly experience, by subjecting them to extended underwater immersion, freezing temperatures, dirt and mud contamination. Every new Jaybird headphone has to pass this test before it ever reaches your ears.
High-performance wireless audio for athletes.
Vista

The cutting-edge Vista pairs true wireless technology with customizable premium sound to create the ultimate active audio experience.

Shop

Tarah Pro

Industry-leading battery life and rugged, waterproof construction for ultra runners and endurance athletes seeking wireless earbuds to go the distance.

Shop

Tarah

The Tarah wireless sport earbuds opens the door to audio freedom and inspires your daily session with premium sound quality at a great value.

Shop