The Jaybird Story
We Were Born on the Trails...
Our journey to creating the perfect wireless sport headphones began with a need—a need to feel free.  As passionate runners, riders, athletes, and adventurers, we've always been driven to perfect our craft by exploring new territory, pushing our limits and eliminating gear that holds us back.
If there's one thing we've learned from thousands of hours of training, trails, races and runs, it's that wires get in the way. They catch on trees, they stick to your body when you sweat, they wear out, and they get tangled in your pocket or pack. We wanted to feel as free as possible in the outdoors, and our goal became to create headphones that we could forget we were wearing.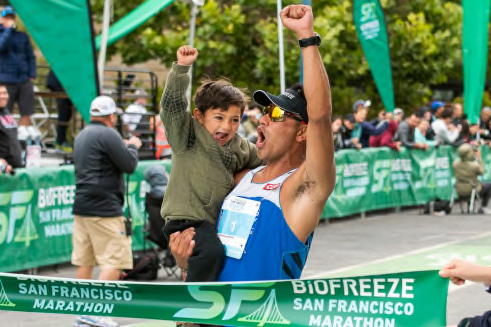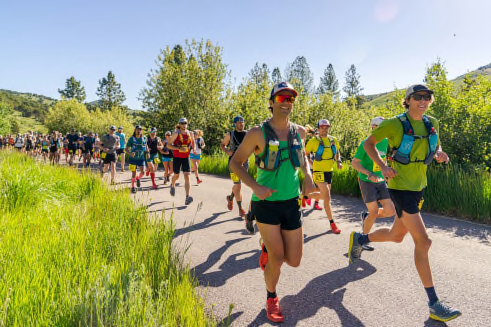 While Other Headphone Companies Were Content with Wired Headphones...
we released the first ever athlete-driven wireless buds in 2006 and have been innovating on the concept ever since.

Working with professional runners and endurance athletes, and studying thousands of different ear scans, we came up with an ultra-comfortable, ultra-secure design that uses interchangeable components to offer a customizable fit for nearly any ear size. We then improved the durability, sweat- and weather-resistance to ensure our buds can survive high-intensity training, unexpected weather and the rigors of day-in, day-out use. And then we tackled sound.
The Jaybird App Began With the Simple Idea...
that sound should be a personal experience. As we spent countless hours refining Jaybird's premium electronics, not all of us agreed on the perfect mix of sound elements. Some of us wanted more bass to get our adrenaline pumping on race day, and others wanted richer vocals for podcasts during endless training runs. In the end, we realized that sound control should be in the hands of the listener and that the Jaybird audio experience should go deeper than just adjusting the volume. So we created the Jaybird App—an immersive experience that allows you to fully customize your EQ levels for any activity, save your sound presets to your buds, and share your presets and playlists with others in the Jaybird community thanks to integration with Spotify.
By Staying True to Our Roots
of exploration and innovation, we've assembled an incredible team of athletes, employees and loyal supporters that make up the Jaybird community. And our goal remains the same—to find our limits and push them, while inspiring others to get outside and do the same thing.